Troubleshooting Guide
This section describes how to solve blank screen issue of Tails Linux.
In this guide we will discuss solutions for 2 issues i.e the getting black screen after clicking Tails Linux icon on desktop and remote desktop not responding issue.
Black Screen Issue:
On clicking the Tails Linux Icon on Desktop, wait for 4-5 minutes to start the Tails Linux. if you encounter a blank screen even after waiting for more than 5 minutes then follow below steps to fix it.
In the GUI, open a terminal and type virtualbox command. This will open virtual box window.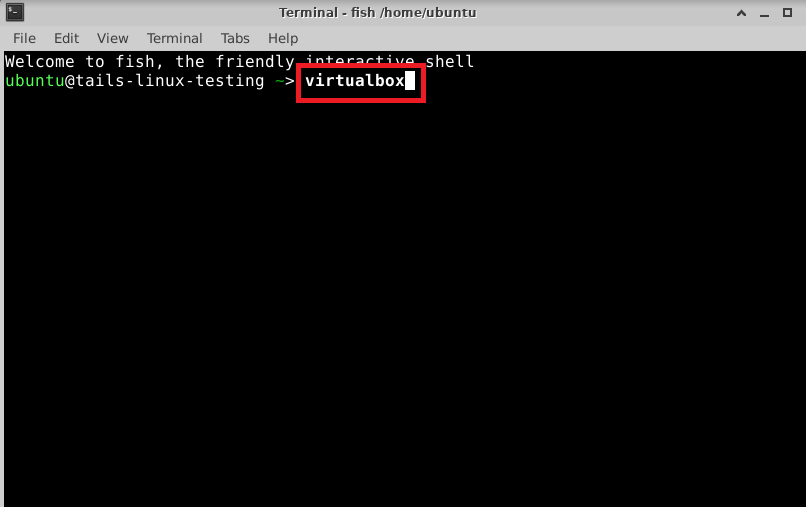 In the VB window, select the tails-linux vm on the left and click on the setting option.
In the settings, under storage, add the ISO file . if there is any empty disk listed under "controller.IDE", delete it first. To delete the empty disk, select it and click on remove icon as shown below.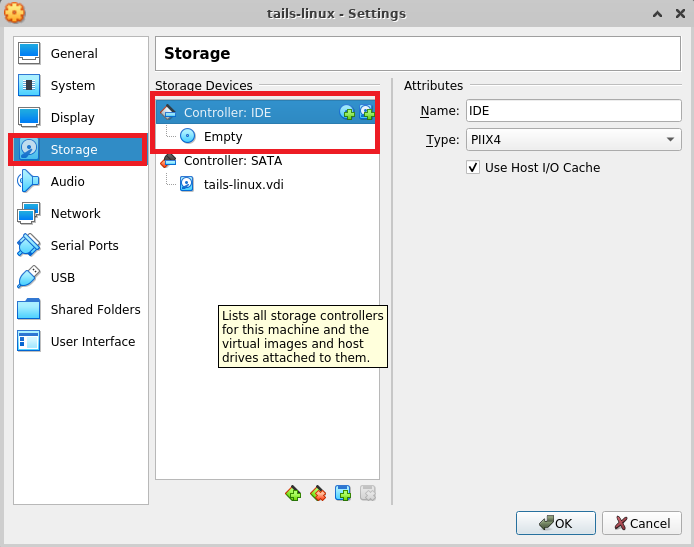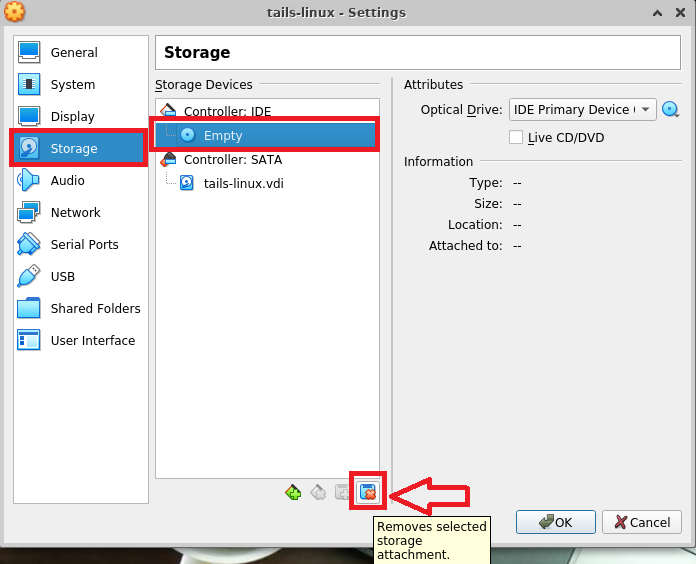 Now add tails iso. Browse and add /home/ubuntu/tails/tails-amd64*.iso file as highlighted below and save the setting.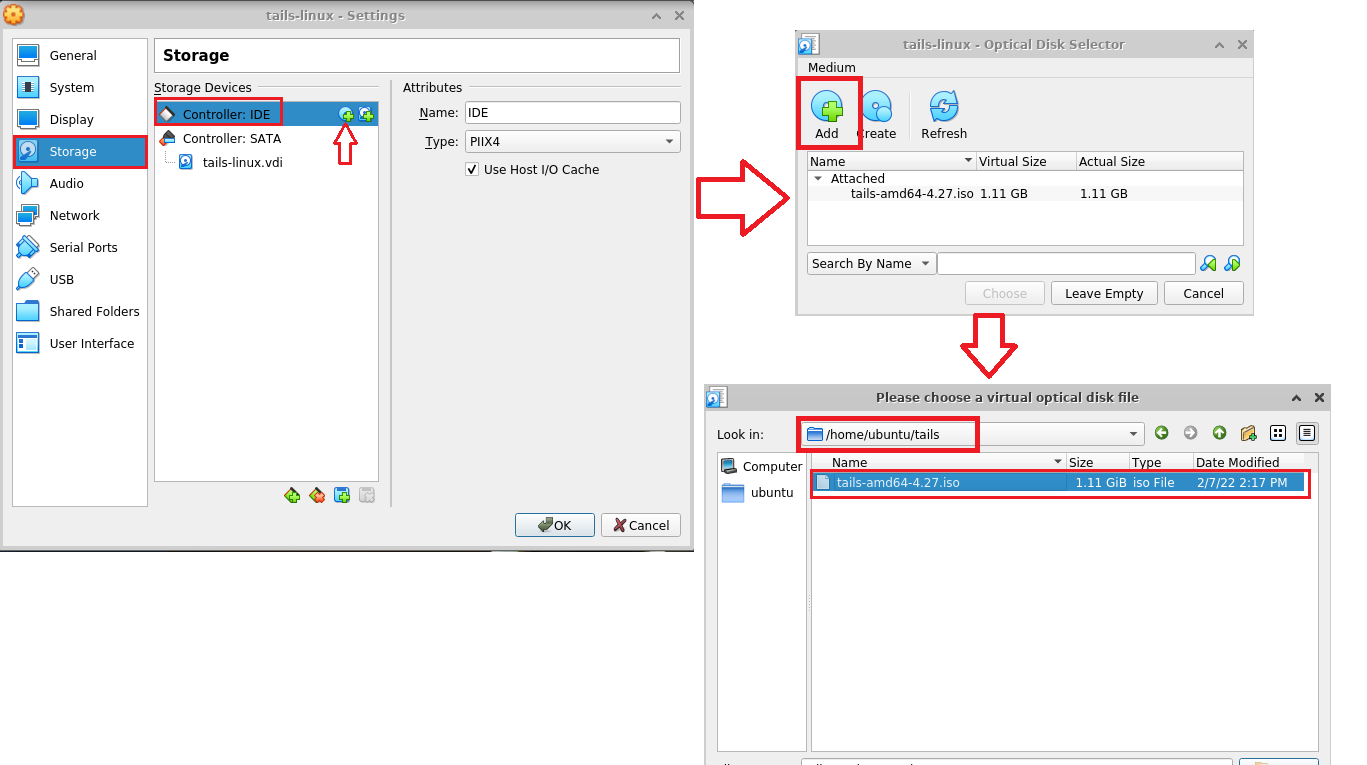 you should see .iso file added under controller:IDE. Click Ok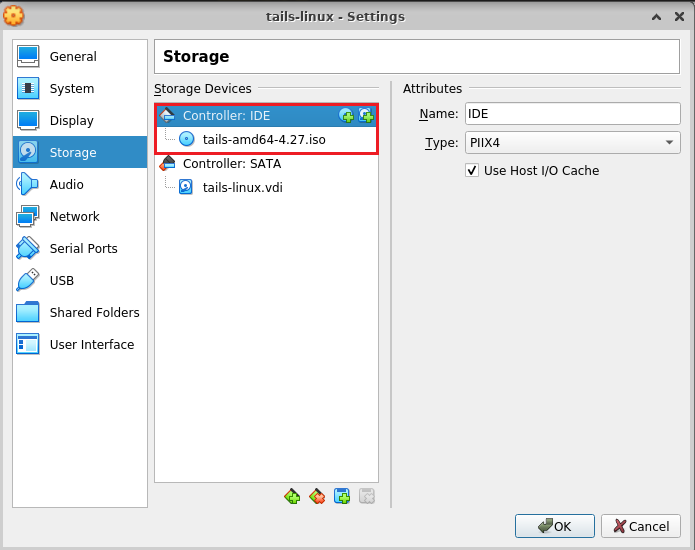 Now click on the tails-linux icon again on the desktop and this time the vm should start. Now follow the getting started guide to proceed further.

Remote desktop not responding:
If the remote desktop is not responding, please close your RDP session and connect it again.