1. For SSH connection, Login to instance using SSH via key based authentication. Use "ubuntu" as userid (refer
Putty Guide
for details on how to connect using putty/ssh)
2. To connect to
ParrotOS Linux command line
, run below command-
sudo docker exec -it parrotos /bin/bash
If above command returns "Error response from daemon:" error, then run below command to start the ParrotOS container and then run above command again.
sudo docker start parrotos
3. Then From your local windows machine, goto "start" menu , in the search box type and select "VNC".
Note:
: If you don't have VNC installed on your Windows machine, first
Install VNC Viewer
as per your device.
In the "VNC Viewer" wizard, copy the Public IP and click connect. Accept the encryption warning.
4. Now you are connected to out of box ParrotOS Linux environment via Windows machine.
5.
After your first login, Open terminal and run below command to change the root user password.
x11vnc -storepasswd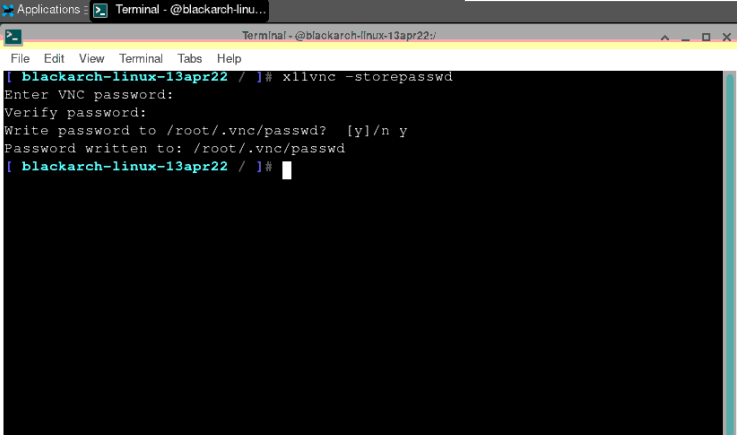 Once passwd for root user is set, re-login with root user and new password. -